TUGBOAT ULTRA DISPOSABLE (6000 Puffs)
Tugboat Ultra 6000 Puffs Disposable Kit Vape has a large area of ​​stylish coating, this disposable looks both cute and fashionable. Relying on its 5% synthetic nicotine and 15ml vape juice capacity, which is sure to satisfy your taste due to its plenty of flavor, which provides you up to 6000 puffs to guide your taste buds to continue to crave with ease.
Tugboat Ultra 6000 Puffs is the newest innovation from the Tugboat team. This product has 6,000 puffs and a 5% nicotine salt. It comes with a Type-C charger and a Mesh coil. Tugboat Ultra 6000 Puffs is the best choice if you need spare puffs while you are on the go.
Tugboat Ultra Disposable 6000 Puffs Specification:
Puffs: 6000
Nicotine: 5%
Nicotine Type: Salt Nicotine
Capacity: 15ml
Battery:600mAh Rechargeable
Charger: Type-C
Resistance: Mesh coil
Firing Mechanism: Draw-activated
MTL Vape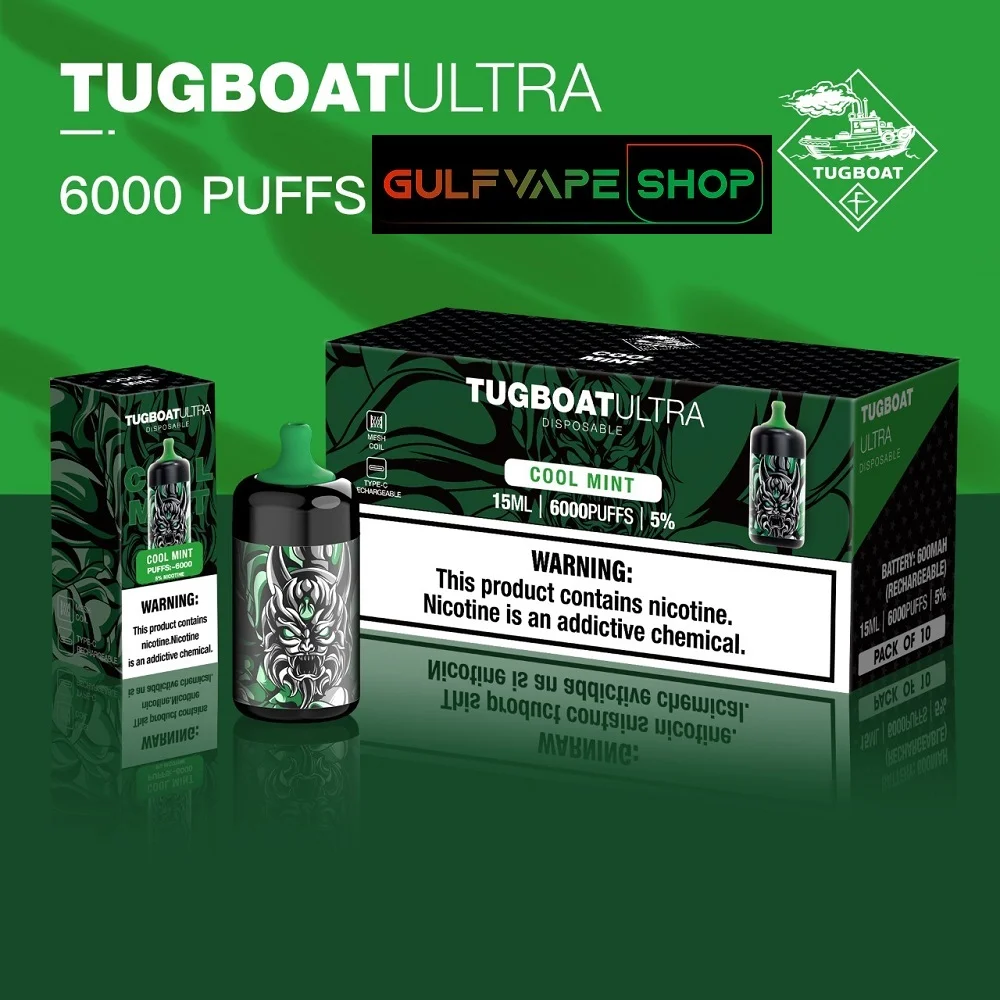 Flavor:
Aloe Grape
Black Mamba
Watermelon Bubble Gum
Strawberry Mango
Purple Rain
Cool Mint
Strawberry Lychee
Banana Ice
Red Energy
Gummy Bear