ISGO NEW YORK DISPOSABLE VAPE (8000 Puffs)
The new ISGO NEW YORK 8000 Puffs Disposable Now available in Dubai UAE!
ISGO NEW YORK 8000 PUFFS disposable vape with a big 15ml pre-filled nic salt flavor pod With a satisfying 5% (50mg) nicotine salt strength,. You can use this for many days since it has 8000 puffs per device. It has a 650mAh inbuilt battery that makes it more powerful and unique.
It can't be refilled, once you use it you have to throw the device and try a new flavor.
Specification of ISGO NEW YORK Disposable Vape:
ISGO NEW YORK Disposable
15ml Pre-filled Pod
650mAh Integrated Battery
8000 Puffs Approximately
50mg (5%) Nicotine Salt
360° Airflow Control
Mesh Coil
Type-C
Gulf Vape Shop.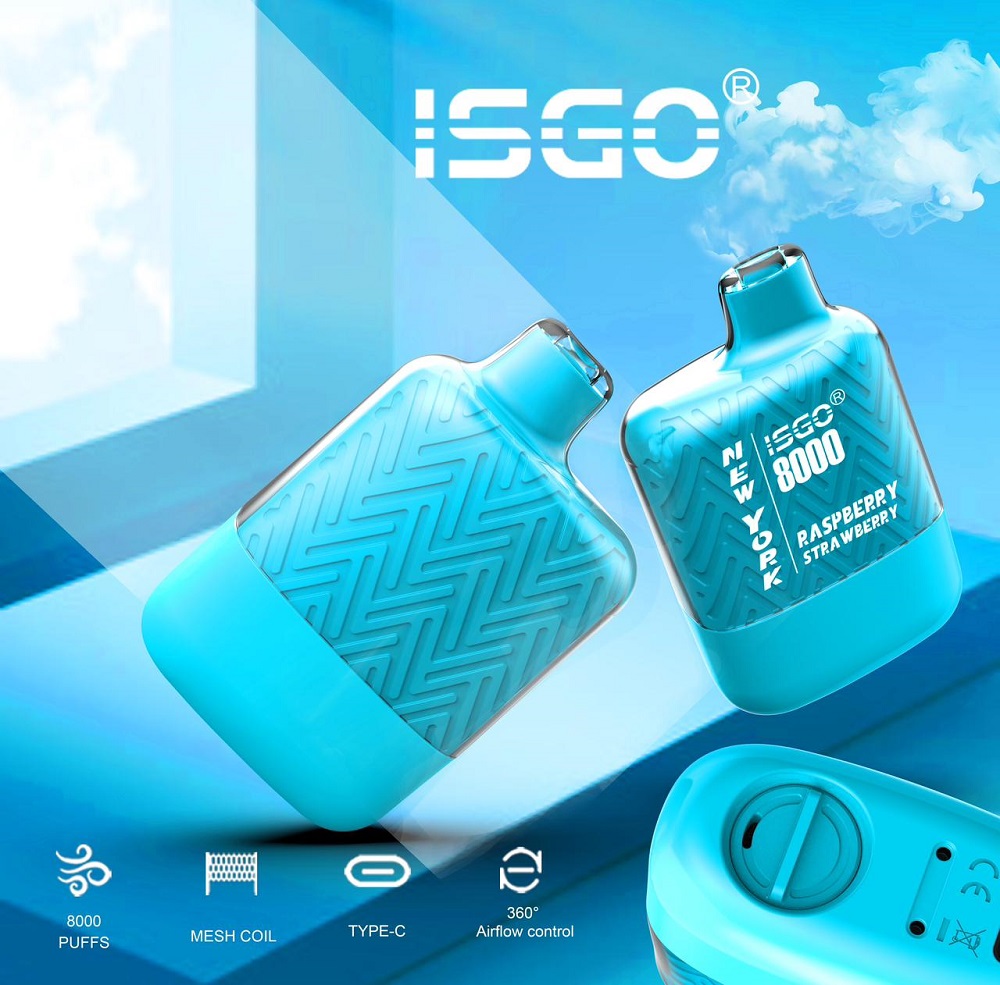 .